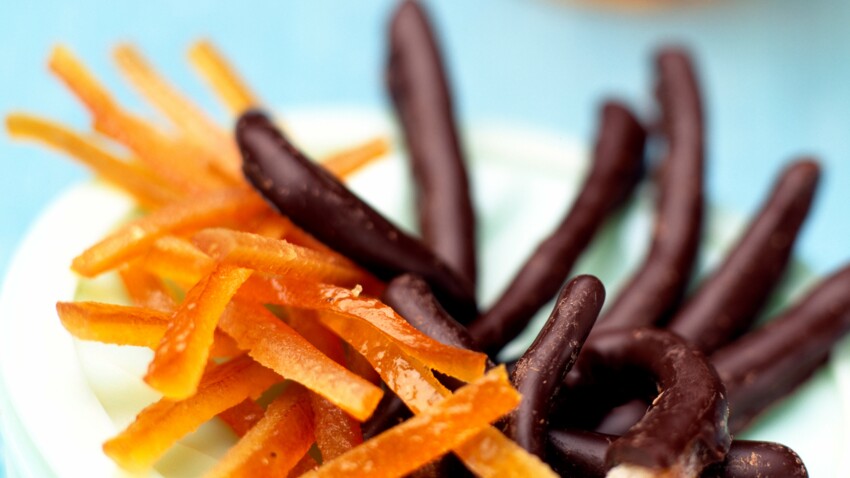 French Cooks note
| | |
| --- | --- |
| Recipe Name : Super easy chocolate orangettes | By Chef : Pierre |
| Type : Various | Servings: 6 |
| Difficulty : Average | Cost : Cheap |
| Preparation time : 30 min | Cooking duration : No data |
Ingredients for 6 people
250 g Dark baking chocolate with 65% cocoa
150 g Candied orange peel sticks
Icing sugar
Directions from Paris (with Love)
1. Break the chocolate into small pieces, put it in a bowl placed on a simmering water bain-marie and let melt gently. Dip a food probe into the chocolate. As soon as the temperature reaches 55°C, take the bowl out of the bain-marie and place it in a container of cold water. Stir gently until the temperature drops to 29°C. Put the chocolate back in its simmering water bain-marie and mix gently until it reaches 32°C: this way the chocolate will stay shiny when it dries.
2. Dip the barks by 3 or 4 in the chocolate and recover them with 2 forks, letting them drain for a few seconds. Place them on a large sheet of baking paper and leave to harden in a cool room.
3. If the peels are very sticky, coat them with a thin layer of icing sugar to dry them out a little.