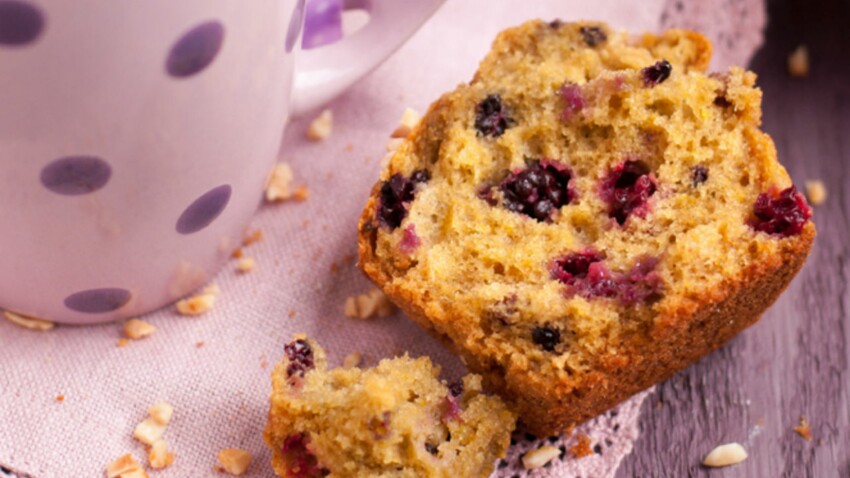 French Cooks note
| | |
| --- | --- |
| Recipe Name : Super Easy Blackberry Yogurt Cake Muffins | By Chef : Pierre |
| Type : Dessert | Servings: 4 |
| Difficulty : Very easy | Cost : Cheap |
| Preparation time : 10 min | Cooking duration : No data |
Ingredients for 4 people
1 soy yogurt
3 Pots of T110 spelled flour
1 sachet baking powder
1 jar of oat bran
1 Pot of neutral vegetable oil
1 jar of agave syrup
3 eggs
1 pinch Salt
150 g Blackberries… very ripe!
1 handful slivered almonds
Directions from Paris (with Love)
1. Preheat the oven to 180°C.
2. Put the flour and baking powder in a bowl, mix. Make a well, add all the other ingredients except the blackberries and almonds. Mix well with a whisk. Then add the blackberries, mixing with a spoon so as not to crush them.
3. Pour the batter into 6 to 8 muffin tins (depending on their size) without exceeding two thirds of their height (otherwise the batter may overflow while cooking), sprinkle with almonds then bake for 20 minutes.
4. Before taking the muffins out of the oven, prick them in the center with a skewer, which must come out perfectly dry. Otherwise, add a few minutes of cooking.